LIGHTING PROFESSIONALS - DMX - WHOLE HAWG - ALL PHASE

MUSIC TECH - PERFORMANCE - PRODUCTION - UP LIGHTING

A Professional All-Round Entertainment Company With 15+Years Of Experience. Professional DJ & Dance Event Services for Weddings, Formal Events, Corporate, Church and Private Parties


SCHOOL FUNCTIONS & DANCES - ALL EVENTS
Accept no substitutions!! Having experience with so many different types of parties means we're better prepared to handle whatever special needs your event requires.

We are "in touch" with all the current music hits preferred by teens. However, we always respect and comply with the school administration's guidelines. We offer a balanced blend of music that everyone will enjoy, including radio-edited selections, to everyone during your event.

MUSICFIT DJs can turn your gymnasium into a hopping dance atmosphere playing your favorite top 40 hits. These include, but are not limited to: rap, hip-hop, r&b, country, techno, alternative, rock, oldies, and the list goes on and on. We can incorporate activities like games, contests, talent reviews, prizes, and giveaways at your discretion.

With unlimited songs in our cdg library we can provide a wide variety of music for all age groups and tastes. MUSICFIT DJs wants to assure you that all of your music needs will be met.

Our dance, prom package includes:
Music at all times Introductions or announcements Event coordinator throughout the evening Great sound system Complete music selections

Our corporate events include:
Corporate functions Convention and banquets Team building award ceremonies Product line unveiling Dedication ceremonies Trade show & seminars Sporting events

Our wedding package includes:
Formally attired DJ Music during cocktails and dinner Formal introduction of the bridal party Event coordination throughout the evening Great sound system.

Our party package can include:
Karaoke Jockey Music at all times Introductions or announcements Event coordinator throughout the evening .r

Professional Sound System - Complete Current Top Hit Selections

We have the most progressive updated playlist anywhere. All the hottest and most requested music to fit the occasion. All Versions of YOUR Favorite Hip Hop 50's, 60's, 70's, 80's, 90's, R&B Rave Rock Country Music Disco Classic Romantic Slow Dance Motown Big Band Era Cocktail Nostalgia Ethnic Reggaeton Merengue Spanish Salsa...........And Much More!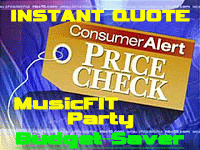 CONTACT : dj@musicfit.net

DJ BIO: This original Midwest native has actually spent more time Southwest, and West Coast. DJ Brian Wirt has been churning out his blend of rhythms for well over a decade now through states from Texas to California. His display of heavy drum backbeat rhythms and funky deep bassline tunes have infected almost every corner of his adopted homestates. From concert touring and experience in the most well known clubs and venues in the US, to rocking his backline sound engineering stage skills with top musicians, recording artists, and has worked on Hollywood major motion pictures. Brian enjoys passing his skills on to eager listeners, this DJ is a master of celebrating a wide range of music and dance house sound. If that weren't enough, he now has a global following addicted to his selections through his work on the internet at Musicfit Entertainment. He has traveled to Japan, and all across the U.S. to major cities like Albuquerque, Boston, Cleveland, Chicago, Denver, New York, Atlantic City, Las Vegas, Kansas City, Nashville, Philadelphia, Tucson, Tampa Bay, Washington DC and others while enjoying extensive residence through the years in Dallas, Austin, Los Angeles, and Orange County. Brian Wirt has worked regular in the entertainment industry for most of his career, and recently completed major designs for health and fitness clubs.

Contact us with your event needs : GET A PRICE QUOTE

myspace : http://www.myspace.com/musicfit.net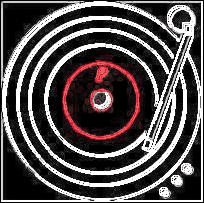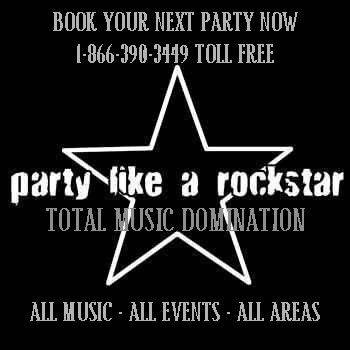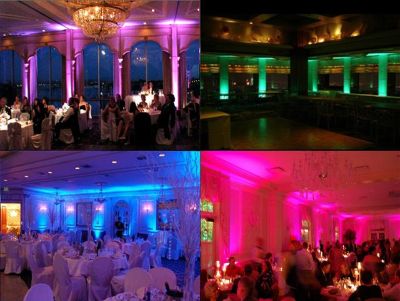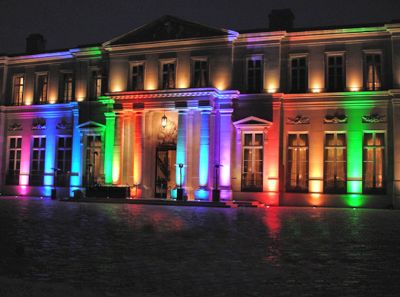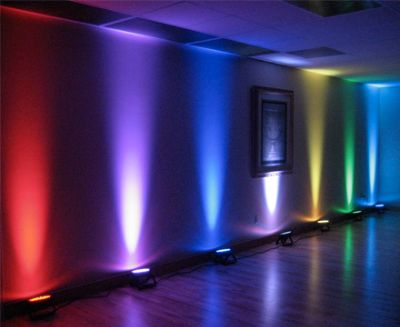 Are you planning a party ? If you are, we can provide you with premier musicians, videographers, and DJs including more music and the best service any DJ services provide. Unlike a majority of services, If needed, we will send two DJs to ensure that everything goes smoothly. You will have unlimited songs at your reception. Your guests will be pleased when they find that we have most of the songs that they want to dance to. MUSICFIT ENTERTAINMENT provides excellent Lighting, Video, Audio, and Event Management Services.

If you are planning a Wedding reception, Anniversary party, Birthday Party's, Holiday party, Corporate function, Prom, School Dance, Reunion, Sweet 16 party, or any other type of function be sure, and browse this web site for all the information you will need to book your DJ (Disc Jockey) entertainment, and find all your party supplies.

The music entertainment is the heartbeat of your important affair. Musicfit Disc Jockey Service, we are fully committed to providing you with the DJ entertainment package that will meet if not exceed, your entertainment expectations.

Our mission at Musicfit Disc Jockey Service is to provide the highest quality, most reliable and exceptional disc jockey service to the quality conscious client who demands only the very best. Our DJ business has been built on referrals. Your total satisfaction is our number one goal...... Always.



California Disc Jockey, California DJ, California DJs, California D.J., California Deejays, California Disc Jockeys, California Mc, California Emcees, California Music, California Entertainment, California Party Music, California Wedding Music, California Event Music, California Dance Music, California Master of Ceremonies, California Wedding Disc Jockey, California Wedding Disc Jockeys, California Wedding DJ, California Wedding DJs, California Wedding D.J., California Wedding, California Weddings, California Event, California Events, California Party, California Parties Kansas Disc Jockey, Kansas DJ, Kansas DJs, Kansas D.J., Kansas Deejays, Kansas Disc Jockeys, Kansas Mc, Kansas Emcees, Kansas Music, Kansas Entertainment, Kansas Party Music, Kansas Wedding Music, Kansas Event Music, Kansas Dance Music, Kansas Master of Ceremonies, Kansas Wedding Disc Jockey, Kansas Wedding Disc Jockeys, Kansas Wedding DJ, Kansas Wedding DJs, Kansas Wedding D.J., Kansas Wedding, Kansas Weddings, Kansas Event, Kansas Events, Kansas Party, Kansas Parties USA Disc Jockey, USA DJ, USA DJs, USA D.J., USA Deejays, USA Disc Jockeys, USA Mc, USA Emcees, USA Music, USA Entertainment, USA Party Music, USA Wedding Music, USA Event Music, USA Dance Music, US Master of Ceremonies, USA Wedding Disc Jockey, USA Wedding Disc Jockeys, USA Wedding DJ, USA Wedding DJs, USA Wedding D.J., USA Wedding, USA Weddings, USA Event, USA Events, USA Party, US Parties Dallas, Austin, Houston

Disc Jockey Wichita, DJ Wichita, DJs Wichita, D.J. Wichita, Deejays Wichita, Disc Jockeys Wichita, Mc Wichita, Emcees Wichita, Music Wichita, Entertainment Wichita, Party Music Wichita, Wedding Music Wichita, Event Music Wichita, Dance Music Wichita, Master of Ceremonies Wichita, Wedding Disc Jockey Wichita, Wedding Disc Jockeys Wichita, Wedding DJ Wichita, Wedding DJs Wichita, Wedding D.J. Wichita, Wedding Wichita, Weddings Wichita, Event Wichita, Events Wichita, Party Wichita, Parties Wichita, Wedding Music Wichita, Music for Weddings Wichita, Kansas City Disc Jockey, Kansas City DJ, Kansas City DJs, Kansas City D.J., Kansas City Deejays, Kansas City Disc Jockeys, Kansas City Mc, Kansas City Emcees, Kansas City Music, Disc Jockey Oklahoma, DJ Oklahoma, DJs Oklahoma, D.J. Oklahoma, Deejays Oklahoma, Disc Jockeys Oklahoma, Mc Oklahoma, Emcees Oklahoma, Music Oklahoma, Entertainment Oklahoma, Party Music Oklahoma, Wedding Music Oklahoma, Event Music Oklahoma, Dance Music Oklahoma, Master of Ceremonies Oklahoma, Wedding Disc Jockey Oklahoma, Wedding Disc Jockeys Oklahoma, Wedding DJ Oklahoma, Wedding DJs Oklahoma, Wedding D.J. Oklahoma, Wedding Oklahoma, Weddings Oklahoma, Event Oklahoma, Events Oklahoma, Party Oklahoma, Parties Oklahoma, Wedding Music Oklahoma, Music for Weddings Oklahoma, DJ Texas, DJs Texas, D.J. Texas, Deejays Texas, Disc Jockeys Texas, Mc Texas, Emcees Texas, Music Texas, Entertainment Texas, Party Music Texas, Wedding Music Texas, Event Music Texas, Dance Music Texas, Master of Ceremonies Texas, Wedding Disc Jockey Texas, Wedding Disc Jockeys Texas, Wedding DJ Texas, Wedding DJs Texas, Wedding D.J. Texas, Wedding Texas, Weddings Texas, Event Texas, Events Texas, Party Texas, Parties Texas, Wedding Music Texas, Music for Weddings Texas, Disc Jockey Missouri, DJ Missouri, DJs Missouri, D.J. Missouri, Deejays Missouri, Disc Jockeys Missouri, Mc Missouri, Emcees Missouri, Music Missouri, Entertainment Missouri, Party Music Missouri, Wedding Music Missouri, Event Music Missouri, Dance Music Missouri, Master of Ceremonies Missouri, Wedding Disc Jockey Missouri, Wedding Disc Jockeys Missouri, Wedding DJ Missouri, Wedding DJs Missouri, Wedding D.J. Missouri, Wedding Missouri, Weddings Missouri, Event Missouri, Events Missouri, Party Missouri, Parties Missouri, Wedding Music Missouri, Music for Weddings Missouri, karaoke wedding djs,karaoke prom djs,karaoke arkansas,corporate arkansas djs,reception arkansas djs,event arkansas djs,function wedding djs,wedding arkansas service,arkansas djs,Karaoke Ar,Arkansas DJ Service,Disc Jockey Nebraska, DJ Nebraska, DJs Nebraska, D.J. Nebraska, Deejays Nebraska, Disc Jockeys Nebraska, Mc Nebraska, Emcees Nebraska, Music Nebraska, Entertainment Nebraska, Party Music Nebraska, Wedding Music Nebraska, Event Music Nebraska, Dance Music Nebraska, Master of Ceremonies Nebraska, Wedding Disc Jockey Nebraska, Wedding Disc Jockeys Nebraska, Wedding DJ Nebraska, Wedding DJs Nebraska, Wedding D.J. Nebraska, Wedding Nebraska, Weddings Nebraska, Event Nebraska, Events Nebraska, Party Nebraska, Parties Nebraska, Wedding Music Nebraska, Music for Weddings Nebraska, Wedding Photography California, Wedding Photographer California, Wedding Photographers California, Event Photographers California, Professional Photographer California, Photography California, MDM International MUSICFIT ® Multi-Media - Event Management and Entertainment : Total Music Domination ™,

The physical act of selecting and playing sound recordings is called deejaying, or DJing, and ranges in sophistication from simply playing a series of recordings (referred to as programming, or composing a playlist), to the manipulating of recordings, using techniques such as audio mixing, cueing, phrasing, cutting, scratching, and beatmatching, often to the point of creating original musical compositions. There are several techniques that can be applied by the disc jockey as a means to manipulate the prerecorded music. These include audio mixing, cueing, slip-cueing, phrasing, cutting, beat juggling, scratching, beatmatching, needle drops, phase shifting, and more.

MUSICFIT.NET Worldwide Guitar Shopping



"WICHITA Disc Jockey, Wedding DJ services"

MUSICFIT Entertainment DJ Audio Video Photography