Party with the Best : MUSICFIT MULTI-MEDIA
TOP MUSIC HITS FOR ALL EVENTS Party Entertainment

Planning a party? We fill the dance floor !!!

TOP RATED Musicians, Videographers, and DJ service with more music and better ENTERTAINMENT. We ensure that everything goes smoothly. Your guests will be pleased. UNLIMITED MUSIC !!!


SKYSCRAPING LIGHT SOUND VIDEO SPECTACULAR

VOTED BEST DJ ~~

DJ ENTERTAINMENT Dance Music Videography
Category: Parties and Nightlife - Total Music Domination

"The most progressive updated music playlist anywhere".

(316) 858-0653 Central Kansas
Serving Oklahoma, Texas, Kansas, Missouri, Colorado, Nebraska, Chicago & More
All of California



NATIONWIDE TOLL FREE : 1-866-390-3449

CONTACT : dj@musicfit.net

We offer :
- The Areas Best DJ's
- Unlimited Music Selection : All Genres
- Ultimate Karaoke
- Most Affordable Pricing Anywhere
- Pro Lighting
- Pro Sound
- Big Screen Projection
- Best Format
- Excellent Service
- Multiple Languages Spoken
- We Fill The Dance Floor
CALL : 316-858-0653
EMAIL : DJ@MUSICFIT.NET
WEBSITE : http://1wichitadj.com/ If your event is a Wedding, Birthday, Company Party or Any Special Event...
We can guarantee your event is a success.
Wichita's Best Mobile DJ Service : 316-858-0653 Serving The Entire Mid-West Region and Texas. Best Rates - Full Service - Unlimited Music - Lighting - Backline - Dance Floor Rental - Pro Audio / Video - MORE
Ultimate Karaoke included no extra charge. Other Services We Offer :
Audio and Visual Conference Equipment Provider
- Concert Sound and Lighting Systems
- Backline
- Projectors, Screens, Microphones
- Custom commercial and residential A/V installations
- Small PA systems
- Large PA systems
- Wired & Wireless
- Backline CALL NOW : 316 - 858 - 0653

2013 Hot 100 MAXIM The definitive list of the world's most beautiful women.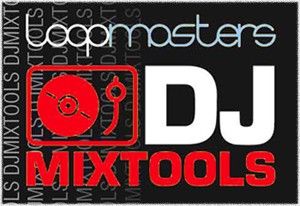 Loopmasters is the number one website dedicated to providing 100% Royalty Free Sample Libraries for Producers Worldwide from the best Sample Labels on the Planet. Search, Audition, Download and Buy Samples and Loops with confidence, and use the inspiration supplied from some of the worlds Top Djs and Producers to take your music production to the next level!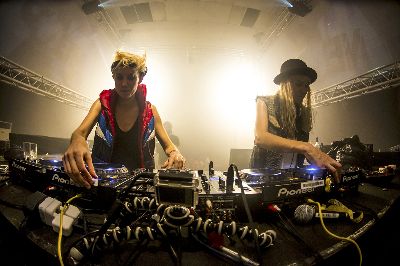 From songwriters to artists and super-fans to superstars, electronic dance music's first sisters - Mim and Liv Nervo of NERVO - have staged a miraculous climb onto the international stage, straight from the pit in front of it.

These multi talented DJ dynamos are the all-time top-ranking female DJs in the world, voted by their legions of fans to No. 16 on DJ Magazine's influential 2013 "Top 100 DJs" poll. In-demand and beloved across the globe, their nonstop schedule takes them from the shimmering beaches of Ibiza, to their studio in their home-away-from-hometown of London, to the towering Main Stage of Electric Daisy Carnival in Las Vegas. And everywhere they go, their infectious energy, fearless personal style, and deep love and understanding for the music precedes them.