TOP MUSIC HITS FOR ALL EVENTS Party Entertainment

WE BEAT ALL PRICES!! Plan a party with us, We fill the dance floor !!! Premier Musicians, Videography, and Social Event Music ENTERTAINMENT.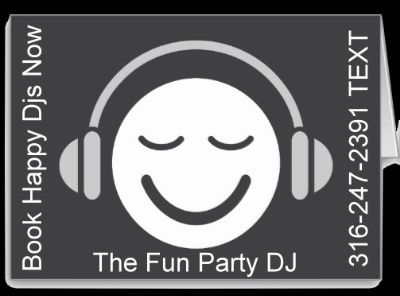 MUSICFIT provides: The Soundtrack to YOUR Party.

Lighting Video Audio Services VOTED BEST DJ ENTERTAINMENT



22 Kickass Lady Drummers Who Are The Definition Of Cool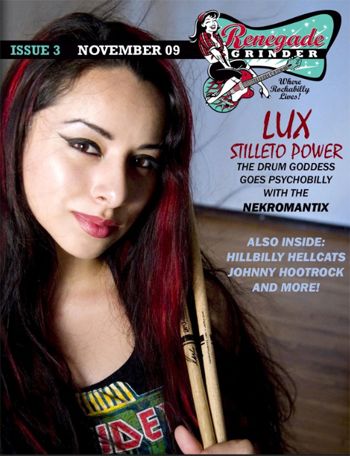 Lux is the drummer for the Psychobilly band Nekromantix and Thrash/Death Metal band Sacred Storm.
Lux was born on August 12 and at the age of twelve, she was taught how to play drums at a Latin music school she and her sisters attended. They learned to play Cumbias, Rancheras, and Balladas; Latin dance music. By the age of 13, lux and her sisters were playing paid gigs at weddings and parties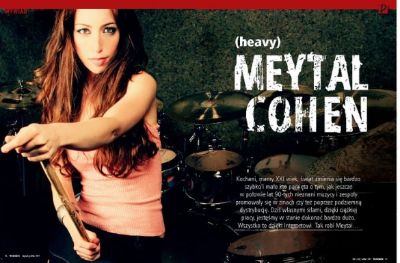 My name is Meytal Cohen. pretty common Israeli name that also just happens to sound like my favorite style of music. coincidence? I think not. I'm the youngest of 7. I have 4 sisters and 2 brothers and they are all lawyers and doctors. I started playing drums at about 18 years old.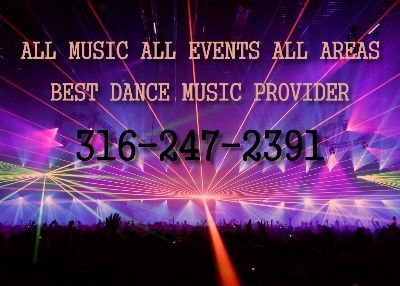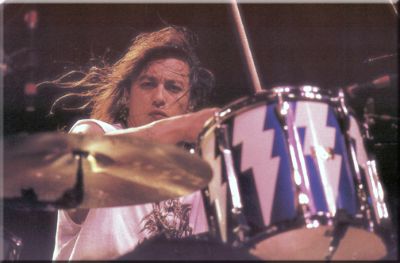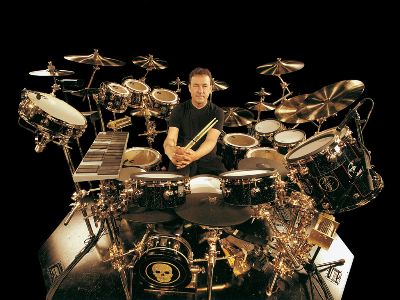 100 Greatest Rock Drummers PLUS (Not in Order)

Randy Castillo
Neil Peart (Rush)
Keith Moon (Who)
Ginger Baker (Cream)
John Bonham (Led Zeppelin)
Terry Bozzio (Zappa, Jeff Beck)
Carl Palmer (ELP)

Tommy Aldridge (Whitesnake)
Bill Bruford (Yes, King Crimson)
Danny Carey (Tool)
Mike Portnoy (Dream Theater)
Ian Paice (Deep Purple)
Vinnie Colaiuta (Sting, Frank Zappa)
Stewart Copeland (Police)
Dave Lombardo (Slayer)
Steve Gadd (Steely Dan)
Tim Alexander (Primus)
Carter Beauford (Dave Matthews Band)
Simon Phillips (Toto, Jeff Beck)
Rod Morgenstein (Dixie Dregs, Winger)
Matt Cameron (Soundgarden)
Chad Wackerman (Zappa)
Mitch Mitchell (Jimi Hendrix Experience)
Virgil Donati (Planet X)
Ansley Dunbar (Jeff Beck, Whitesnake)

David Ownbey (Lee Malone) Southwestern Club Circuit

Linda McDonald (Iron Maidens)

Roxy Petrucci Heavy Slammin' Groove Queen

David Garibaldi (Tower Of Power)
Vinnie Paul (Pantera)
Alex Van Halen (Van Halen)
Mike Shrieve (Santana)
Phil Collins (Genesis)
Steve Smith (Journey)
Josh Freese (A Perfect Circle)
Max Weinberg (E Street Band)
Alan White (Yes)
Bill Ward (Black Sabbath)
Joey Jordison (Slipknot)
Carmine Appice (Beck, Bogart, Appice)
Stanton Moore (Galactic)
Hal Blaine (Elvis Presley, Beach Boys)
Nicko McBrain (Iron Maiden)
Scott Rockenfield (Queensryche)
Cozy Powell (Rainbow)
Morgan Agren (Frank Zappa)
Chester Thompson (Santana)
Jeff Porcaro (Toto)
Dean Castronovo (Journey)
Nick Mason (Pink Floyd)
Greg Bissonette (David Lee Roth, Satriani)
Ralph Humphrey (Mothers Of Invention)
Jimmy Chamberlain (Smashing Pumpkins)
Mike Bordin (Faith No More)
Jon Theodore (Mars Volta)
Mike Giles (King Crimson)
Ringo Starr (Beatles)
Zak Starkey (The Who)
Jeff Campitelli (Satriani)
Phil Ehart (Kansas)
Brian Mantia (Primus)
Kenny Aronoff (John Mellencamp)
Charlie Watts (Rolling Stones)
Lars Ulrich (Metallica)
Clive Bunker (Jethro Tull)
Mike Sus (Possessed)
Jason Rullo (Symphony X)
Dave Grohl (Scream, Nirvana)
Pat Mastelotto (King Crimson)
Ray Herrera (Fear Factory)
Scott Travis (Judas Priest)
Brann Dailor (Mastodon)
Roger Taylor (Queen)
Jose Pasillas (Incubus)
Earl Palmer (session man)
Gene Holgan (Death)
Joey Kramer (Aerosmith)
Danny Seraphine (Chicago)
Matt McDonough (Mudvayne)
BJ Wilson (Procol Harum)
Brian Downey (Thin Lizzy)
Igor Cavalera (Sepultura)
Jim Gordon (Derek & the Dominos)
Travis Barker (Blink 182)
Matt Sorum (The Cult, GNR)
Nicholas Barker (Dimmu Borgir)
Jim Keltner (Elvis Costello)
Chad Smith (RHCP)
John Densmore (The Doors)
Brad Wilk (Rage Against The Machine)
Mike Mangini (Extreme, Steve Vai)
Jack Irons (RHCP, Pearl Jam)
John Dolmayan (System of a Down)
Mark Zonder (Fate's Warning)
Gary Husband (Level 42)
Al Jackson (MG's)
Paul Bostaph (Slayer)
Taylor Hawkins (Foo Fighters)
Dino Danelli (Rascals)
Jerry Gaskill (King's X)
Dave Abbruzzese (Pearl Jam)
Van Romaine (Steve Morse Band)
Sean Kinney (Alice in Chains)
Gavin Harrison (Porcupine Tree)


Alan Gratzer (REO Speedwagon)
Alan John "Reni" Wren (Stone Roses)
Benny Benjamin (session man)
Bobby Rondinelli (Rainbow, Black Sabbath)
Buddy Miles (Band Of Gypsys)
Buddy Saltzman (session man)
Bun E Carlos (Cheap Trick)
Chad Sexton (311)
Charlie Allen Martin (Bob Seger)
Charlie Benante (Anthrax)
Chris Frantz (Talking Heads)
Chris Kontos (Machine Head)
Chris Layton (Double Trouble)
Chris Pennie (Dillinger Escape Plan)
Chris Slade (AC/DC, Uriah Heep)
Clive Burr (Iron Maiden)
Dale Crover (Melvins)
Damon Che Fitzgerald (Don Caballero)
Daniel Erlandsson (Arch Enemy)
Denny Carmassi (Montrose)
Dominic Howard (Muse)
Doug Clifford (CCR)
Eric Singer (Kiss)
Frank Beard (ZZ Top)
Gary Chester (session man)
Jason Bonham (UFO)
Jay Lane (The Frog Brigade)
Jim Capaldi (Traffic)
Jimmy DeGrasso (Megadeth)
Jon Fishman (Phish)
Jon Hiseman (Colosseum)
Larry Mullen, Jr. (U2)
Lee Kerslake (Uriah Heep)
Matt Abts (Gov't Mule)
Max Kolesne (Krisiun)
Mick Fleetwood (Fleetwood Mac)
Mickey Hart (Grateful Dead)
Mikkey Dee (Motorhead)
Nick D'Virgilio (Spock's Beard)
Phil Rudd (AC/DC)
Phil Selway (Radiohead)
Randy Castillo (Wumblies, Lita, Ozzy, Motley Crue)
Rick Allen (Def Leppard)
Ron Wilson (Surfaris)
Stephen Perkins (Jane's Addiction)
Tommy Lee (Motley Crue)
Topper Headon (The Clash)
Vinnie Appice (Black Sabbath, Dio)
William Calhoun (Living Colour)
William Rieflin (Ministry)


100 Greatest Jazz Drummers PLUS
1. Buddy Rich
2. Elvin Jones
3. Max Roach
4. Roy Haynes
5. Jack DeJohnette
6. Tony Williams
7. Billy Cobham
8. Art Blakey
9. Joe Morello
10. Kenny Clarke
11. Gene Krupa
12. Dave Weckl
13. Harvey Mason
14. Peter Erskine
15. Chick Webb
16. Louis Bellson
17. Ed Blackwell
18. Bill Stewart
19. Steve Gadd
20. Papa Joe Jones
21. Connie Kay
22. Jeff "Tain" Watts
23. Philly Joe Jones
24. Paul Wertico
25. Big Sid Catlett
26. Rashied Ali
27. Warren "Baby" Dodds
28. Bernard Purdie
29. Clayton Cameron
30. Don Alias
31. Alphonse Mouzon
32. Alex Acuna
33. Paul Motian
34. Vinnie Colaiuta
35. Narada Michael Walden
36. Chad Wackerman
37. Shelly Manne
38. Johnny Vidacovich
39. Lional Hampton
40. Art Taylor
41. Billy Higgins
42. Lewis Nash
43. John Robinson
44. Danny Gottlieb
45. Antonio Sanchez
46. Bill Bruford
47. Alan Dawson
48. Dannie Richmond
49. Dennis Chambers
50. Ed Shaughnessey
51. Airto
52. Kenny Wollesen
53. Brian Blade
54. Gary Husband
55. Steve Smith
56. Alex Riel
57. Al Foster
58. Ben Perowski
59. Lenny White
60. Bernie Dresel
61. Panama Francis
62. Louis Hayes
63. Sonny Payne
64. Ed Thigpen
65. Jeff Ballard
66. Jay Lane
67. Gary Novak
68. Billy Kilson
69. Jimmy Cobb
70. Idrus Muhammed
71. John Riley
72. Abe Laboriel Jr.
73. Joe LaBarbera
74. Mel Lewis
75. Andrew Cyrille
76. Stanton Moore
77. Adam Nussbaum
78. Ben Riley
79. Cecil Brooks III
80. Simon Phillips
81. Joel Taylor
82. Marvin 'Smitty' Smith
83. Harold Jones
84. T.S. Monk
85. Terry Bozzio
86. Frankie Dunlop
87. Ray Barretto
88. Billy Hart
89. Stan Levey
90. Tony Royster
91. Paul Barbarin
92. Joel Rosenblatt
93. Andre Ceccarelli
94. Martin Drew
95. John Guerin
96. Kenny Washington
97. Leon Parker
98. Luis Conte
99. Gene Jackson
100. Claude Ranger

WE ARE : wichitasound.com ®

MUSICFIT.NET Global Drum Shop Copyright © MUSICFIT.NET All rights reserved