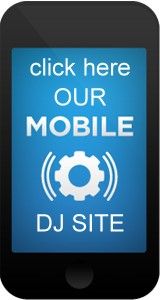 DJ ENTERTAINMENT, Videographers, and Premier Musicians with more music and better services. Book with MUSICFIT - Total Music Domination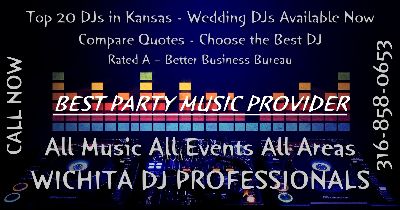 MUSICFIT kix "The Ultimate Dance Mix", uninterrupted hits. UNLIMITED SONGS,

Dance Music, Videography, Parties, Nightlife

The most extensive music playlist anywhere.

(316) 858-0653 Kansas, Oklahoma, Texas, Missouri


TOLL FREE NATIONWIDE : 1-866-390-3449

CONTACT : dj@musicfit.net

SKYSCRAPING LIGHT SOUND VIDEO SPECTACULAR

Are you planning a party? We Fill The Dance Floor, The Best Party In Town !

We offer :
- The Areas Best DJ's
- Unlimited Music Selection : All Genres
- Ultimate Karaoke
- Most Affordable Pricing Anywhere
- Pro Lighting
- Pro Sound
- Big Screen Projection
- Best Format
- Excellent Service
- Multiple Languages Spoken
- We Fill The Dance Floor



CALL : 316-858-0653
EMAIL : DJ@MUSICFIT.NET
WEBSITE : http://1wichitadj.com/



We can guarantee your event is a success.
Wichita's Best Mobile DJ Service : 316-858-0653 Serving The Entire Mid-West Region and Texas. Best Rates - Full Service - Unlimited Music - Lighting - Backline - Dance Floor Rental - Pro Audio / Video - MORE
Ultimate Karaoke included no extra charge. Other Services We Offer :
Audio and Visual Conference Equipment Provider
- Concert Sound and Lighting Systems
- Backline
- Projectors, Screens, Microphones
- Custom commercial and residential A/V installations
- Small PA systems
- Large PA systems
- Wired & Wireless
- Backline CALL NOW : 316 - 858 - 0653
BEST PRICE, Professional Equipment

Unlimited Music professional technical services performed for engineering audio, video, and lighting : Combining Expertise With Innovation : Total Music Domination ®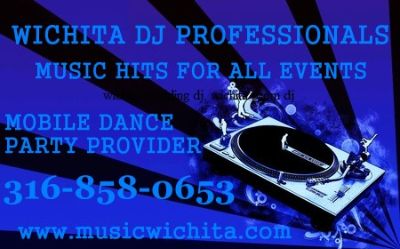 Some Wichita Area Venues we've hosted events at :
visit website

DoubleTree by Hilton Wichita Airport
Wichita, KS | 316.945.1940

As the day you've been dreaming about for years draws near, our wedding-tested staff at the DoubleTree by Hilton Hotel Wichita Airport stands ready to help turn your vision into wonderful reality.

visit website

Eberly Farm
Wichita, KS | 316.722.3580

We offer a truly magical "one of a kind" romantic wedding experience. Eberly Farm's Climate Controlled Lodge & 55 acres of grounds are exclusive to your group. You can trust Eberly Farm planners to help you design your event just the way you envision it, worry free! Eberly Farm provides Off-Site Catering as well!

visit website

Mid-America All-Indian Center
Wichita, KS | 316.350.3340

We offer a unique facility, overlooking the Arkansas River. The spacious Gallery of Nations level has a spectacular view of the Keeper of the Plains and the surrounding downtown area.

visit website

Treat America Dining at The Beech Activity Center
Wichita, KS | 316.676.8130

Planning a brunch for 10, or a BBQ for 1,000? Maybe a reception in the suburbs, or a corporate event downtown? Don't trust your event to someone who's learning on the job. Party with the Professionals!
Century II Convention Center
Wichita, KS | 316.264.9121

The Century II Convention Center is a multi-functional facility, fully accessible to all users. Wichita's convention facilities can be tailored to meet your specific needs.

Pure Entertainment
Wichita, KS | 316.440.4740

Welcome to the future of indoor party and event facilities, PURE Entertainment! Under the massive 45' ceiling and behind the blue walls sits more than 10,000 square feet of space limited only by your imagination.

Adobe Venue
Wichita, KS | 316.267.1330

ABODE Venue - A refreshingly modern setting unique to Wichita and perfect for your next event, meeting or party, and WINNER of The Wichita Eagle Readers Choice Award for BEST Banquet Facility

Best Western Airport Inn & Conference Center
Wichita, KS | 316.942.5600

Weddings | Receptions

Parrot Party Place
Wichita, KS | 316.682.5531

Receptions | Rehearsal Dinners

Central Community Church
Wichita, KS | 316.943.1800

Wedding Venue

The Forum Theatre
Wichita, KS | 316.618.0444

Performing Art & Event Center; home to Beehive Productions, professional theatre and Wichita Wind Ensemble, professional bands; available for rentals, weddings & events; 600 seat intimate theatre.

Sheree Event Center
Wichita, Kansas | 316.650.5814

Shereé Event Center is a Wichita banquet hall that can accommodate up to 200 of your guests. We have Wall to Wall Oak Wood Floors, Elegant Lighting, Wet Bar, Lounge Area, Front Door red Carpet Service and many other amenities that will make your party or reception special. We are also a excellent Wichita wedding venue.

Crestview Country Club
Wichita, KS | 316.733.1344

Wedding / Reception

Crown Uptown Theatre
Wichita, KS | 316.612.7696

Royally delightful weddings Tie the knot in the most elegant way imaginable. Our ambience, married with our executive chef's finest culinary sensations, will create a wedding for the ages. At the Crown Uptown Dinner Theatre, you'll discover a special magic and flair that you deserve for your special day.

Corporate Caterers Banquet Hall at Comotara
Wichita, KS | 316.264.9167

Wedding Venue

Courtyard Wichita at Old Town
Wichita, KS | 316.264.5300

Nestled in historic Old Town Wichita rests the award winning Courtyard by Marriott Wichita at Old Town, an example of Wichita's revitalization and urban sophistication.

Museum of World Treasures
Wichita, KS | 316.263.1311

On the third level at the Museum of World Treasures, we have two meeting spaces that are perfect for a variety of functions including wedding receptions.

20th Century Center
Wichita, KS | 316.263.1665

Weddings | Receptions

Spectrum Venue
Wichita, KS | 316.943.2100
Spectrum Venue is an all event center for weddings, anniversaries, birthday parties, Christmas parties, corporate functions, and any other kind of event you can think of.

Drury Plaza Hotel Broadview
Wichita, KS | 316.262.5000
Weddings | Receptions

The Inn at Tallgrass
Wichita, KS | 316.684.4110
Weddings | Receptions

Residence Inn Wichita East at Plazzio
Wichita, KS | 316.682.7300
Weddings | Receptions

Wichita Art Museum
Wichita, KS | 316.268.4919

Weddings | Receptions

Wichita Scottish Rite Center
Wichita, KS | 316.263.4218

We host weddings, receptions, special events, and corporate business meetings. Our main dining room can seat 450 and our auditorium with full sound stage can seat 700 in theatre seating.

Hotel at Old Town
Wichita, KS | 316.267.4800

Weddings | Receptions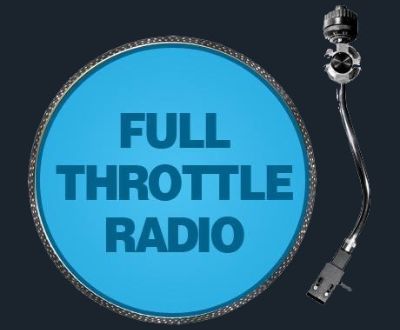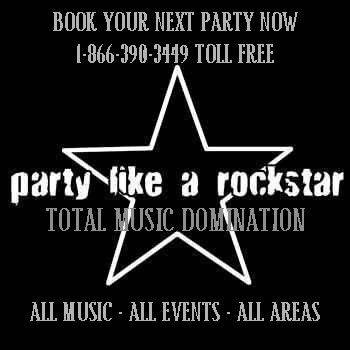 We are looking forward to hearing from you. dj@musicfit.net

Available ANYWHERE ANYTIME
Live Show Production Management / Technical Engineering / Stage / Sound / Lights / DJ ENTERTAINMENT / VIDEOGRAPHY / Backline Equipment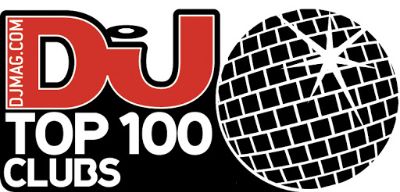 LIVING & BREATHING DANCE MUSIC

NAMM SUMMER SESSION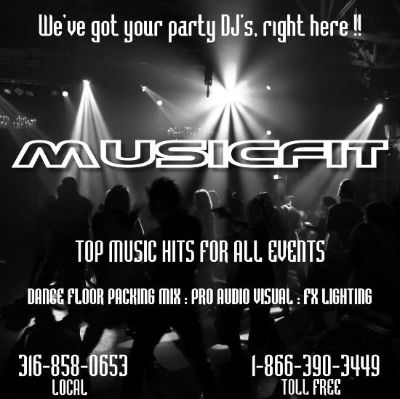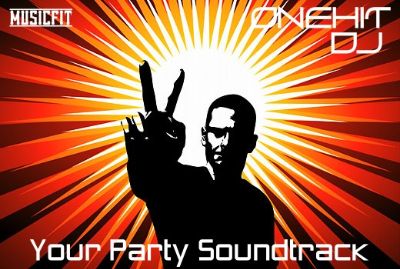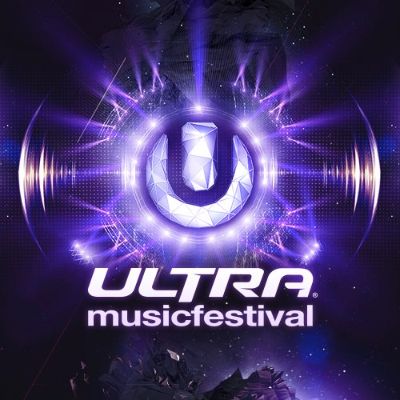 Ultra Music Festival is a three-day electronic music festival in downtown Miami, Florida, USA.

Over the past 15 years, literally thousands of the world's most iconic DJs, producers and live acts have mesmerized audiences with awe-inspiring sets at Ultra events in Argentina, Brazil, Chile, Croatia, Ibiza, South Korea and of course Miami. Each and every new global edition has been founded on the same successful formula that we have perfected over 15 years in Miami, combining the most diverse electronic talent with the most technologically advanced, large scale festival productions in the world.


MUSICFIT ENTERTAINMENT provides excellent Disc Jockey, Videography, and Musicians for your event. Lighting, Video, Audio Services. MySpace : Kansas DJ Texas DJ California DJ Wichita DJ MUSICFIT


Best DJ



Party DJ, DJs Wichita, Hire DJ Wichita, DJs Kansas, DJ Wichita, DJ Kansas, DJ Weddings Wichita, DJ Event Wichita,kansas city news,kansas city music,kansas city restaurants, kansas city movies,kansas city entertainment,best of Kansas City,kansas city promotions,disc jockey kansas city, DJ kansas city, wedding DJ kansas city, DJ, disc jockey, disc jockey corporate, event, music,Disc Jockey Wichita, DJ Wichita, DJs Wichita, D.J. Wichita, Deejays Wichita, Disc Jockeys Wichita, Mc Wichita, Emcees Wichita, Music Wichita, Entertainment Wichita, Party Music Wichita, Wedding Music Wichita, Event Music Wichita, Dance Music Wichita, Master of Ceremonies Wichita, Wedding Disc Jockey Wichita, Wedding Disc Jockeys Wichita, Wedding DJ Wichita, Wedding DJs Wichita, Wedding D.J. Wichita, Wedding Wichita, Weddings Wichita, Disc Jockeys in Arkansas City, Event Wichita, Events Wichita, Party Wichita, Parties Wichita, Wedding Music Wichita, Music for Weddings Wichita, charity fundraiser, private party, missouri, kansas, overland park, raytown, belton, grandview, harrisonville, greenwood, blue springs, independence, liberty, shawnee mission, mo, ks, kcmo, awesomedjz, gladstone, lenexa, wedding, simple wedding receptions, best dj service, crystal ballroom, vfw, dinner music, schools, Top DJ Sites, Disc Jockeys, DJ services, mobile disc jockey listings, karaoke, entertainers, top wedding songs, music, entertainment, wedding and party tips, more, DJ Services, MC, Disc Jockey, Disk, DeeJayz, wedding, weddings, bands, bride, groom, bridal, reception, live, music, party planning, planners, parties, orchestras, entertain, entertainer, entertainers, limo, limousines, record pools, mobile, directory, birthday, anniversary, class reunion, holiday, leisure, dancers, karaoke, songs, special occasions, corporate events, favors, honeymoon, photo, photography, video, lighting, lights, sound, booking, talent, DJ Services, Photographers, Videographers for a wedding, mitzvah, or special event in Oklahoma including: Oklahoma City, Tulsa, Weatherford, BEST KCK DJ, BEST DALLAS DJ, BEST OKC DJ, Top Texas DJ Entertainer. We are also wichitasound.com, djkansas.com, musicwichita.com, musickansas.com, totalmusicdomination.com

MUSICFIT ® Multi-Media - Event Management and Entertainment : Total Music Domination ™