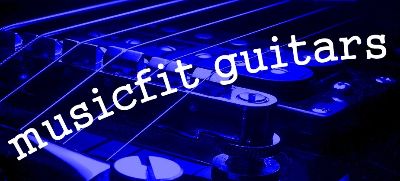 WE PLAY GUITARS

TOP MUSIC HITS FOR ALL EVENTS Party Entertainment

WE BEAT ALL PRICES!! Are you planning a party? We can provide you with Premier Musicians, Videographers, and DJ ENTERTAINMENT with more music and better service. We will ensure that everything goes smoothly. You will have over 16,000 songs at your event. Your guests will be pleased we have ALL of the songs that they want to dance to, and TOP HITS FOR ALL EVENTS. MUSICFIT DJ provides excellent Disc Jockey, Videography, Musicians for your event. Lighting Video Audio Services VOTED BEST DJ ~~ $50 off when you mention this bulletin.

DJ ENTERTAINMENT Dance Music Videography
Category: Parties and Nightlife

We have the most progressive updated music playlist anywhere.

(316) 858-0653 Central States
ALSO SERVING Texas, and California

1-866-390-3449 NATIONWIDE TOLL FREE NUMBER

CONTACT : guitars@musicfit.net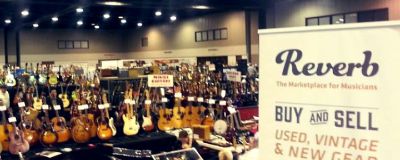 Reverb is the Marketplace for Musicians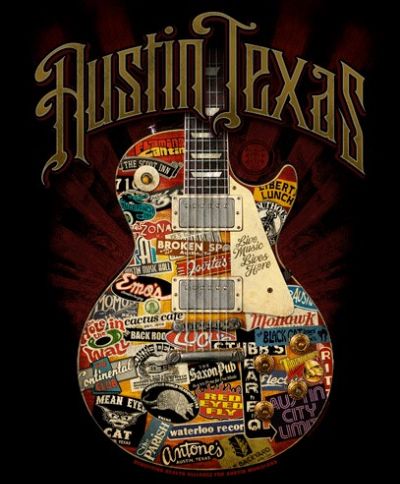 Top DJ ATX


Gibson Custom Custom Authentic Jimmy Page Les Paul

Jimmy Page has consistently crafted music so memorable and influential that its effect is still being felt today. The Custom Shop Jimmy Page Signature Model is based on exhaustive research on Jimmy's actual guitar, and faithfully recreates all the unique features including an elliptical neck profile and single push/pull pot for series parallel pickup switching that make #1 the legendary instrument it is. Includes free Gibson hardshell case - a $200 value, custom shopcase, certificate and custom care kit. Custom Shop Jimmy Page Signature model is based on exhaustive research on Jimmy's actual guitar, and faithfully recreates all the unique #1 the legendary instrument .


79 MLThe '79 ML features the same hot electronics and striking visuals that made Dean a household name in the late 70's. Dual humbuckers, stop tailpiece and vintage 3-way switching. Get a piece of the real thing!
Body Mahogany Bridge/Tremolo Tune-O-Matic Fingerboard Rosewood Inlays ABA Dot Machine Heads Nickel Grover tuners Neck Joint Set Neck Neck Material Mahogany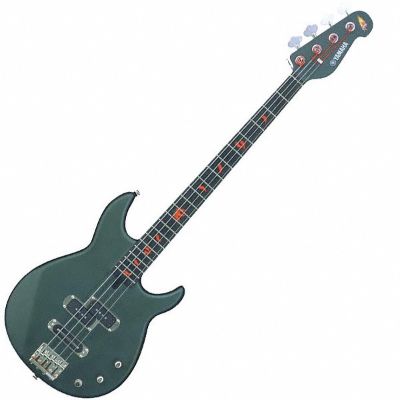 That hard rockin' antics of Van Halen's Michael Anthony is transfused into this revolutionary signature bass. This instrument recalls the classic sound and style of the BB3000S, that put Yamaha electric basses on the map. Solid body, fast neck, powerful pickups and super hot chili pepper inlays, this bass rocks the house.
Neck:Maple/Mahogany Bridge:Diecast chrome Fingerboard:Ebony Pickups: P/J style Alnico Tuners:Chrome with Hipshot D-tuner LIS

Joe Satriani Signature Guitar Ibanez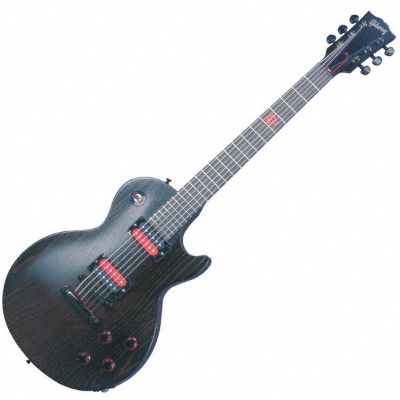 GIBSON
Les Paul Voodoo
Mojo Sound Juju Look
Body Swamp Ash
Bridge/Tremolo Tune-o-matic with Stopbar
FREE Red and Black Snakeskin Grain Python Hardshell case.
Controls Two volume, two tone, three-way switch
Fingerboard Ebony
Frets 22
Inlays Red Pearl acrylic Voodoo skulll at fifth fret
Machine Heads Grover Kidney, Black Chrome
Neck Joint Set-neck
Neck Material Mahogany
Nut Width 1.68"
Pickguard Black / Red trim
Pickups Black Magic double-slug 496R/500T, black/red coils
Scale 24 3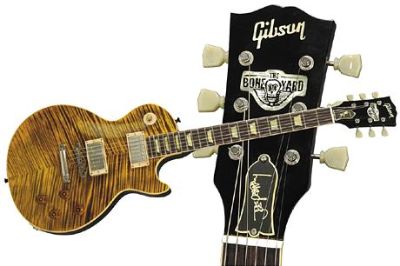 From their earliest days as Boston punks to their present-day status as Rock and Roll Hall of Fame inductees, Joe Perry and Aerosmith have endured the test of time and triumphed. Just as Aerosmith's music has evolved, so have Joe's ideas about what his Signature Model should be. The new Joe Perry Model, with its unique Green Tiger finish and "Boneyard" logo is a dramatic departure from the original 1996 Custom Shop model. AAA figured maple top, single-ply cream binding, Burstbucker 2 and 3 pickups (neck has reversed polarity), aged nickel hardware, "Joe Perry" engraved truss cover. Gibson hardshell case

Get a leg up on laying down the low tones.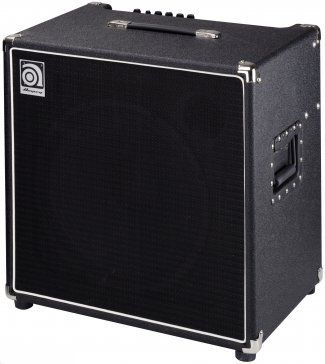 Ampeg BA115HP Combo Bass Amplifier with Horn (220 Watts, 1 x 15 in.Product Description
The BA115HP is a simplified tone box featuring a 220-watt power section and 1 in. horn driver for high frequency definition. The variable "L-pad" on the back of the amp allows you to adjust the level of your highs. The XLR line out makes it easy to patch to a mixing board or recording console. A built-in digital chromatic tuner and mute switch have been added for easy noiseless tuning or changing of instruments while on stage.
Dimensions: 21 x 21 x 15.5 in. Weight: 80 lbs. SALE PRICE $ ask for price


Geddy Lee Jazz Bass®

Lee's incredible style puts a big bottom on Rush's music and this is the bass he does it with.

Alder body, vintage single-coil pickups, bound fretboard with block inlays, and a Badass II bridge. Black finish only.

FENDER Alder body Maple neck Badass II bridge '70s style block inlays

Save BIG when you buy today! msrp 899.00



Flea FB4 4-String Bass
Flea's energy and vision inspired Modulus to create a bass that bears his name. . It has a uniquely shaped double-cutaway alder body. Space age carbon fiber neck has a compound-radius composite fingerboard, pearl dot top position markers, and bidirectional relief adjusting rod. The Basslines MM pickup is controlled by an Aguilar active preamp.Each ultra-rigid D-shaped shell made from dozens of layers of hand-formed, aerospace-grade, epoxy-impregnated carbon fibers.A nonstructural relief adjusting system adjusts in both directions, allowing for underbow and overbow.Pearl dot position markers Bi-directional relief adjusting rod Basslines MM pickup Master volume and 2-band EQ 34" scale 22 frets 1.56 nut width 2.45" width at 22nd fret 19mm string spacing Aguilar active preamp LIST $3548.00 FREE CASE FREE SHIPPING USA



Ace Frehley Les Paul Classic Epiphone's version of Ace's LP Custom features lightning bolt fingerboard inlays and the Ace face and signature on the headstock. Add a multi-bound premium flamed maple top, mahogany body, rosewood fingerboard, and quality chrome-plated hardware and you have a guitar that looks, feels, and sounds fantastic. warranty. LIST $1330.00



Alder body, bolt-on Maple neck, a 22-fret Rosewood fingerboard (jumbo frets), and a JT580 LP double-locking 2-point tremolo bridge. It's powered by Duncan Design ceramic humbuckers (103 bridge & 103 neck). HB-103 pickups were patterned after the SH-6 Duncan Distortion™ set. Ceramic magnets and powerful coil windings to deliver a high output tone with lots of crunch and harmonics. Chrome hardwareShark Fin neck inlays LIST $899



ZAKK WYLDE Epiphone SIGNATURE Les Paul Custom Electric Guitar
Epiphone turns up the volume with the psychedelic Zakk Wylde Signature Les Paul Custom, with a raw, powerful sound. The Signature Les Paul features Wylde's trademark black and white bullseye graphics over an antique ivory finish, and pearl block inlays on the fingerboard. It has many of the same appointments as the Gibson Custom Shop Zakk Wylde Signature model, including a Mahogany body with a Maple top, a raw, unfinished Maple neck, gold hardware, EMG humbucking pickups (HZ H4) and tune-o-matic bridge. Technical Description
Pickups: 2 EMG HZ H4 Hardware: Gold Scale: 24 3/4 in. Neck Joint: Set 16th Fret Neck Material: Hard Maple, Unfinished, 22 fret Fingerboard: Rosewood Top: Maple Back: Mahogany
Bridge: Tune-o-matic.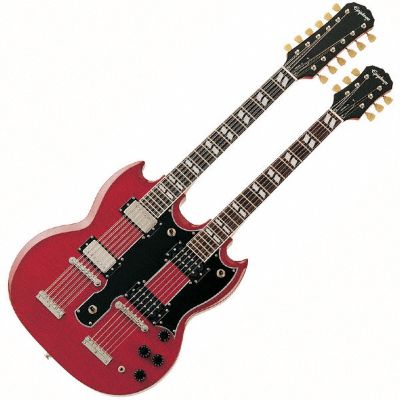 Epiphone G1275 Custom


Modeled after the classic Gibson 1275 that Jimmy Page made famous for live performances of Stairway to Heaven, the G1275 faithfully reproduces the sound and style. Body Alder
Fingerboard Rosewood
Frets 20 (on both 12 and 6 string)
Inlays Split Parallelogram
Machine Heads GOld
Neck Joint Set Neck
Neck Material Mahogany
Nut Width 1.68"
Pickups 2 Humbuckers (12-string)/2 Open Humbuckers
Scale 24 3/4"
Top Wood Curly Maple Veneer LIST $1299.00


Qualify for low monthly payments...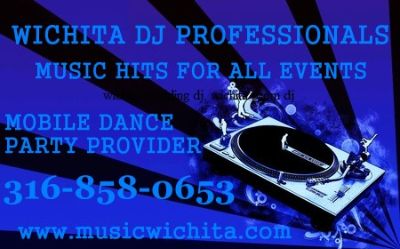 Copyright © MUSICFIT.NET All rights reserved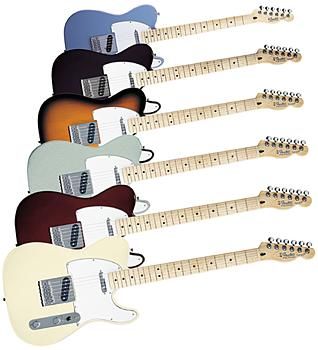 The Telecaster® tradition starts here. BUY NOW $499
FENDER
The guitar that started a musical revolution. So simple, yet incredibly versatile. Since its introduction in the early '50s, professional guitarists of all musical genres have relied on the Fender Telecaster for its powerful tone and smooth playability. Today's Standard Telecaster incorporates the best of the old and new with a fast-action
Features: Traditional Telecaster poplar body Maple neck and fretboard Die-cast machine heads Standard Tele pickups (neck & bridge) 3-position blade controls Master volume, master tone 3-ply white pickguard Standard Tele bridge with 6 saddles String-thru bridge


Les Paul Classic Electric Guitar All the sumptuous ingredients that made the Les Paul great are here in spades: a skillfully carved maple top on a mahogany back perfectly joined to a mahogany neck with rosewood fretboard, all powered by a 496R ceramic humbucker in the front and a 500T at the bridge. Classic goes a few steps farther with green tuning keys, amber top-hat knobs, plain cream pickguard, true '60s slim-tapered neck, and anvil mother-of-pearl fretboard inlays. Gold hardware on ebony; nickel hardware with all other finishes. hardshell case. free USA shipping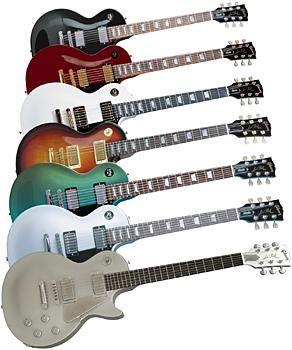 Les Paul Studio Guitar
The arrival of the Les Paul Studio in 1983 offered guitarists all the essential elements of a Les Paul Standard, including a carved top and humbucking pickups, in a simple yet elegant design. It quickly became the most popular model in the Les Paul Series. Cutting-yet-rich tone -- the hallmark of the LP -- pours out of the 490R and 498T alnico magnet humbucker pickups mounted on a carved maple top with a mahogany back. Rosewood fretboard with trapezoid inlays makes for great looks while dual volume and tone controls provide complete command of your sound. Features: Tune-o-matic bridge with stopbar Chrome or gold hardware 490R and 498T alnico magnet humbucker pickups 2 volume and 2 tone knobs, 3-way switch

Includes: Gibson hardshell case .

GUITAR WORLD Exposed: 10 Female Guitarists You Should Know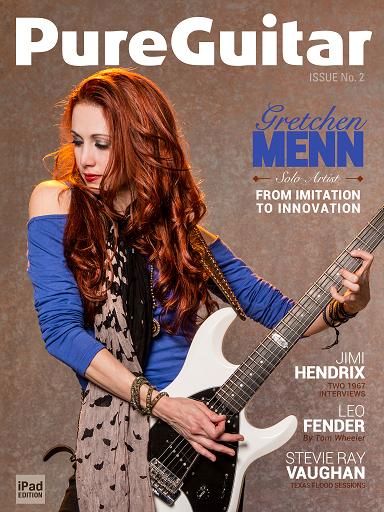 Rapidly gaining praise in the world of instrumental rock and beyond, Gretchen Menn isn't your average guitar hero on the rise. She once flew regional jets to support her six-string habit. She has studied, in equal parts, the music of Mozart, Beethoven, Steve Morse, Frank Zappa, and Jimmy Page. (Regarding the latter composer, she performs the music of Led Zeppelin professionally all over the U.S. with Zepparella.) Perhaps Michael Molenda, Guitar Player Magazine's editor-in-chief, described Gretchen's solo music best when he said that she "seeks the unknown by blending disparate jazz, prog, and world-music influences into a tasty, guitaristic thrill ride." Her first solo album, Hale Souls, released in July of 2011, is an instrumental album of original compositions that range from aggressive to celestial.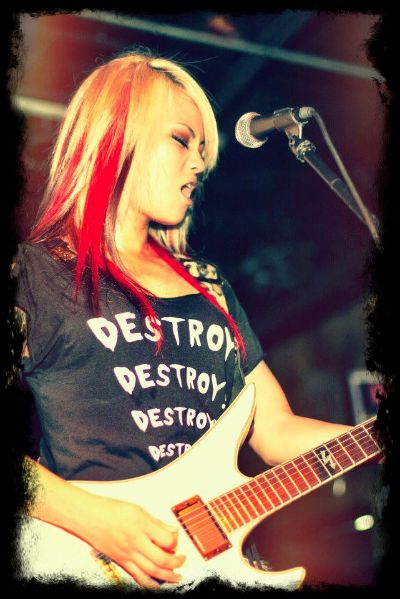 Kiki Wongo is lead guitarist for Nylon Pink, she's a killer guitarist with a heavy metal background who moonlights as a fashion model.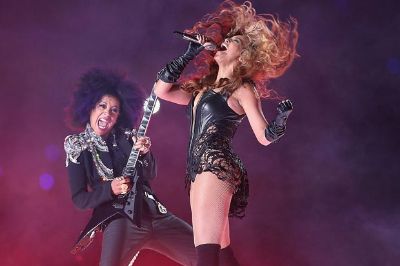 Bibi McGill delivers her naturally tasty, energetic style on stages worldwide with Beyoncé.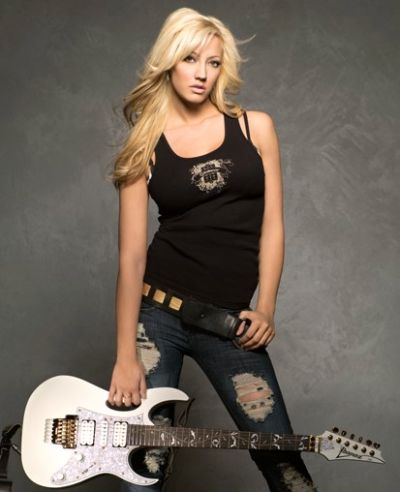 We are all used to seeing gorgeous girls posing with beautifully crafted, highly polished guitars on advertising posters and magazine covers. No doubt these are nice to look at, but do we expect these babes to be able to play? Perhaps not. Would we even give them time of the day?

Well...

Enter Nita Strauss...

Not only does this girl have the looks and the moves, but she has the skill and the acumen to make it, in what is almost exclusively, the man's world

MUSICFIT.NET Global Guitar Shopping

Best Bass Players of All Times


Les Claypool (Primus) Jack Bruce (Cream) Jah Wobble (Public Image Ltd) Tony Levin (King Crimson) Melvin Gibbs (Rollins Band, Arto Lindsay) Michael "Flea" Balzary (Red Hot Chili Peppers) Tony Maimone (Pere Ubu) Bill Laswell Fred Chalenor (Caveman Shoestore, Tone Dogs) Larry Graham Bernard Edwards (Chic) Mark Sandman (Morphine) Billy Sheehan (Mr Big) Chris Hillman (Byrds) Dave Pajo (Slint, For Carnation, Tortoise, Aerial M) Andrew Weiss (Gone) Juliana Hatfield (Blake Babies) Ethan Buckler (Slint) Johnny Temple (Girls Against Boys) Fred Erskine (June Of 44) Doug McCombs (Eleventh Dream Day, Tortoise) Mike Watt (Minutemen) Doug Wimbish (Tackhead) Sasha Frere-Jones (Ui) David Sims (Scratch Acid, Rapeman, Jesus Lizard) Gabriel Katz (Blind Idiot God) Tina Weymouth (Talking Heads) Stephen Immerwahr (Codeine) John Curley (Afghan Whigs) Kim Gordon (Sonic Youth) Jeff Ament (Pearl Jam) Vern Rumsey (Unwound) Phil Lesh (Grateful Dead) Geddy Lee (Rush) Brian Richie (Violent Femmes) Ron Sakowski (Necros, Laughing Hyenas) Marc Sloan (Ritual Tension) Peter Conway (Rifle Sport) Cliff Burton (Metallica) Sting (Police) Chris Novoselic (Nirvana) Dave Allen (Gang Of Four) Kim Deal (Pixies) Roger Waters (Pink Floyd) Pat Morris (Don Caballero) Bridget Cross (Unrest) Brian Wilson (Beach Boys) Joyce Raskin (Scarce) John Entwistle (Who) Stuart Hamm Kendra Smith (Dream Syndicate) Steve Harris (Iron Maiden) Simon Raymonde (Cocteau Twins) Reggie "Fieldy" Arvizu (Korn) Larry Boothroyd (Hellworms) Chris Squire (Yes) Sebastian Steinberg (Soul coughing) Mike Kunka (Godheadsilo) Squarepusher Joe Lally (Fugazi) Trevor Dunn (Mr Bungle) Dave Fridmann (Mercury rev) Justin Chancellor (Tool) Bob Weston (Shellac) Nick Olivieri (Kyuss) Roly Wynne (Ozric tentacles) Mick Karn (Japan) Matt Freeman (Rancid) Jennifer Finch (L7) Lemmy (Motorhead) Tara Jean O'Neil (Rodan) Mike Mills (REM) Kev Hopper (Stump) John Paul Jones (Led Zeppelin) Paul McCartney (Beatles) Steven Severin (Siouxsee) Katt Lee (Nylon Pink)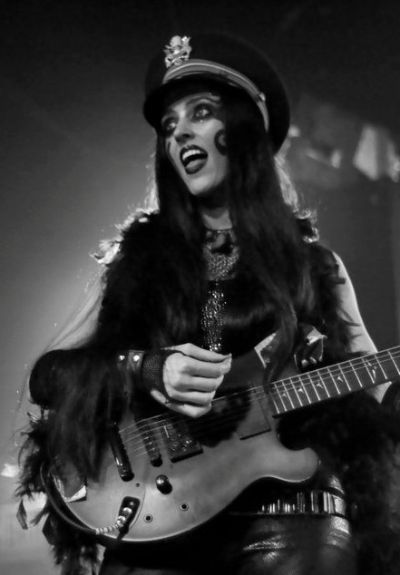 Kimberly Freeman of One-Eyed Doll

"TOP TWENTY MOST EXTRAORDINARY FEMALE GUITARISTS."

-GUITAR PLAYER MAGAZINE-